Post by Flick on Nov 26, 2017 20:00:07 GMT -5
Name
: Jemima
Gender
: Female
Age
: Young adolescent
Tribe
: Jellicle
Tribe Position
: Member
Family
: Old Deuteronomy - father
Macavity, Munk, Coricopat, and Tantomile - half siblings
Appearance
:
Human Appearance
: Mackenzie Foy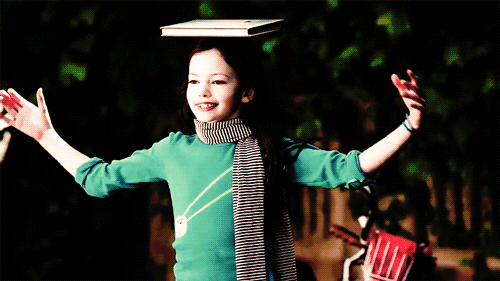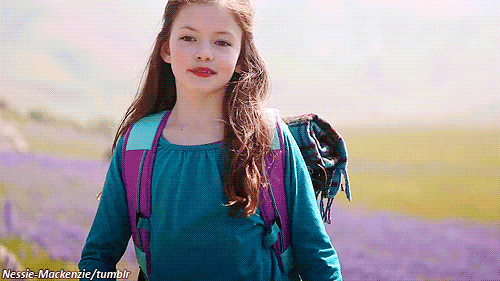 Personality
: Jemi is what would be called "a precious cinnamon roll" in modern language. She is very innocent and a bit naive. The young hopeless romantic is very observant and wide eyed about the world. She is a huge dreamer, who likes to contemplate life while staring at the moon. Jemima's happiness and smiles are almost contagious, and she's not afraid to reach out to anyone.
Young Jemima follows rules, though she does like to hang out with more troublesome cats. She enjoys the rush of mischief, but she immediately feels guilty, and hates getting punished. More than anything, she wants to please her family. Jemi looks up to the older cats, and wants to be just like them. Jemima is very happy and enthusiastic; she loves playing games with the other youngsters.
Faults
: Jemima is extremely trusting, to the point of being bad. "Talk to strangers!" is practically her mantra, and she ignores all signs of danger. She forgives someone before they apologize or feel remorse, even if they are guilty of a horrible crime. In fact, Jemima would never punish someone, even if it is just. She doesn't fully realize the horrors of the world.
Jemima is always used getting a lot of attention. She needs that attention. Sometimes, she can be rather annoying. It is not uncommon for her to annoyingly scold the other kittens. Jemi sometimes seems to think she's in charge of the kittens, as she is the well-behaved one.
Describing word
: Innocent
History
: Elvina was a small Queen with a rather large mate. She was a little younger than Old Deuteronomy, but the couple was old for cats expecting a kitten. Yet, Elvina gave birth to a healthy, but small, young girl. The kit immediately looked like her mother, with dark scarlet fur, and a petite build. However, her most striking feature was her big brown eyes, which Elvina said were full of wisdom. Old Deuteronomy and Elvina immediately loved their new kitten. They chose a Victorian name for her, as they wanted her to be a classy Queen when she was older. They found the name Jemima beautiful, but opted to shorten it to Jemi.
Jemi was barely a week old when a Pollicle got into the junkyard. She was far too young to remember the day. Elvina decided to take Jemima out of their den for her observant eyes to see the world. Elvina heard barking, and she picked Jemi up with her teeth and ran, with long leaps instead of strides. It became clear the older cat would not be able to outrun the Pollicle, and Jemi was too young and wobbly to run. Elvina shoved Jemima in a crevice, where the Pollicle couldn't get to her. Then, Elvina turned to fight the large dog. Jemima was fast asleep, unable to see her mother die because of the Pollicle.
Jemi didn't even remember her mother, but she was very close with her father. He adored his innocent kitten. She was the youngest of his children, and that gave her a special place in his heart. Everything she did was to make her father proud, and as she grew older, it became clear they were rather alike.
Jemima had looked up to her brother older Macavity. She would watch him from afar with admiration. His exile broke the kitten's heart. Her hero wasn't so heroic after all. It made her feel horrible. She still loved her brother, even through everything he did. She has no idea what he thinks of her, as the two were never close.
Munkustrap was her other brother, whom she also loved. When Macavity was exiled, she turned to Munkustrap. He would never betray the tribe, right? Still, Jemi though blaming Macavity for Samson's death was unjust, but she could never hold a grudge on Munkustrap for it. Despite her mother's death and Macavity's exile, Jemi had a fairly good childhood..
RP Sample
: The moon lit Jemima's face as she stared up into it. She found the moon to be rather beautiful. Although it was not a living creature, but a rock many miles away, Jemima turned to it for wisdom. Perhaps the moon's peacefulness helped her think.
Jemima was smiling, as always. She seemed to be a happy, as her smile was brighter than the moon. Yet, it was hard to find a time that the young cat wasn't smiling. She was just one of those peoples who let their emotions show. Solitude was nice, but Jemi began to feel lonely. She yearned for the company of another cat.
Comments
: Nope!