Post by demetercatcatcat on Dec 5, 2016 22:41:04 GMT -5
Name:
Demeter (Nicknames are Dem or Demi)
Gender: Female
Tribe: Jellicle (canon character)
Appearance: Demeter's height is a little shorter than average, so her figure is slightly full except her chest. She moves carefully, deliberately, fearing that Macavity's claws will seize her at every turn. Her sleek fur is mostly black mixed with patches of gold. Her arms are black at the shoulder/upper arm, fading to a cream and ending with a lovely amber shade at the paw. The triangular patch on her chest and stomach is white like most queens. Demeter's mane is a beautiful mix of all her other fur colors.
Golden flecks as well as a faint red ring dance in her alluring hazel eyes, which are set like jewels in a unique, enchanting face that is altogether quite impossible to describe. No one is particularly interested in her, rather going for a more classically pretty (and bustier) queen like Cassandra or Bombalurina. However, those who care for Demeter adore her rare beauty.


Human Appearance: Aeva May
*I know she actually played Demeter but she JUST HAS THE FACE*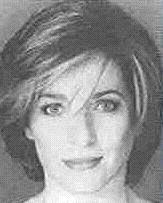 Personality: Demeter is extremely paranoid. She always thinks that Macavity is near, often fearfully screaming his name at something as simple as a tin can falling off the top of the junkyard walls. She is, however, fairly social. Dem is friends with most of the queens in the Junkyard, but especially Bombalurina, Jennyanydots, and Cassandra. The relationships Demeter forges are rock-solid. Her friends and loved ones are her safe places from Macavity, and thus Demeter is completely devoted to them.
She usually stays away from romantic relationships and doesn't flirt, nor is she attracted by it. Dem's mate (whoever that may be) must be profoundly, sincerely loving with her after what happened with Macavity (which will be explained in the backstory section). She avoids sexual situations entirely (again, because of Macavity).
Demeter loves to perform, but remains well-grounded, unlike Cassandra, who snatches up every performance opportunity she can get, becoming a little vain due to her success. Demeter usually sings and dances alongside Bombalurina (whether or not they end up becoming mates/sisters/best friends). Dem doesn't look for chances to perform in front of others, but when she is asked to, she gladly agrees.


Since I don't have the backstory, you could read two chapters my fanfiction that is two chapters and 3 or 5 thousand words per chapter, but I doubt you'll want to. You can skim it if ya like, so I'll put the link here. I'm not trying to self promote, and I'm sorry if it sounds like that (I hate self-promotion, again, sorry). I am simply providing an option for the backstory to which I have no summary. The fic is kinda old, so it's not my best work, but it's my lil literary babeh.
demetercatcatcat.deviantart.com/art/Making-Macavity-Chapter-1-562949539(chapter one)
demetercatcatcat.deviantart.com/art/Making-Macavity-Part-Two-615012424(chapter two)