Post by seliver on Jan 6, 2020 4:33:18 GMT -5
Name
:
Mungojerrie
Gender
: Male
Age
: Young Adult
Tribe
: Jellicle
Tribe Position
: Member
Family
: Rumpleteazer (sister)
Appearance
: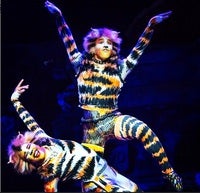 Human Appearance
: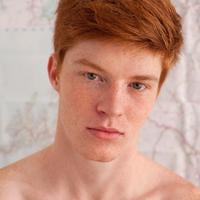 Personality
: Mungo is an energetic young tom, who tends to get into plenty of trouble with his sister Rumpleteazer, by way of general mischief and thieving. He's quick to laugh and make a joke, though perhaps isn't the best at realizing when he's taking things a bit too far. Underneath the happy-go-lucky attitude though, there's a lot of insecurity hiding itself away; moments when he is left to feel that insecurity strongly will usually lead to him pushing the limits with other cats. Despite this, he thinks of himself as relatively well liked among his tribe mates.
Whereas Rumpleteazer finds herself often able to instinctively tell when something is wrong with others, Mungo does not share that skill; he will often not realize until he has already stuck a foot in his mouth. However, again unlike his sister, once he does understand, he is a very empathetic, and actually has quite the deep sense of emotional awareness.
Faults
: As stated above, he tends to be very insecure, especially when he does something wrong, makes a mistake, or doesn't understand something that he feels like he should. In cases such as these, he will either go over the top to play a prank/make a joke at someone else's expense, or in extreme circumstances he will just retreat into himself entirely.
He also has a tendency to lash out when he's backed into a corner in any way, whether it is warranted or not. Needless to say, this sometimes gets him in quite a lot of trouble.
History:
Mungo's history is much the same as Teazer's, as they are brother and sister. However, when they were abandoned by their family Mungo always thought of it as a new start to a grand adventure. He doesn't hold the same anger with humans that Teazer does, though he pretends to a lot of the time for her sake. As far as he is concerned, if they had never been made to be street cats then they never would have found the Jellicles, and Mungo wouldn't have discovered how to fend for himself and his sister.
(Would love to introduce some backstory about Mac here as well! Eliaza and I have been talking about it, but not decided on details)
RP Sample
: Mungo strutted through the junkyard, proudly swinging around a newly pilfered necklace, and whistling a jaunty, if off key tune. For once he had actually pulled this heist off on his own without Teazer, which was making him especially proud. He hoped that someone would come walk by and see him though, he was certainly making enough of a show of it. What good was it to get away with murder if there was no-one there to appreciate it. Come to think of it, maybe that's why he usually made sure Teazer was with him. Well...that, and also the fact that she was usually the better thief of the pair of them, though he would never admit that to her face.
Maybe if he made his way to the centre of the junkyard then someone would be there to admire his handiwork.
Comments
: No special powers for this guy!